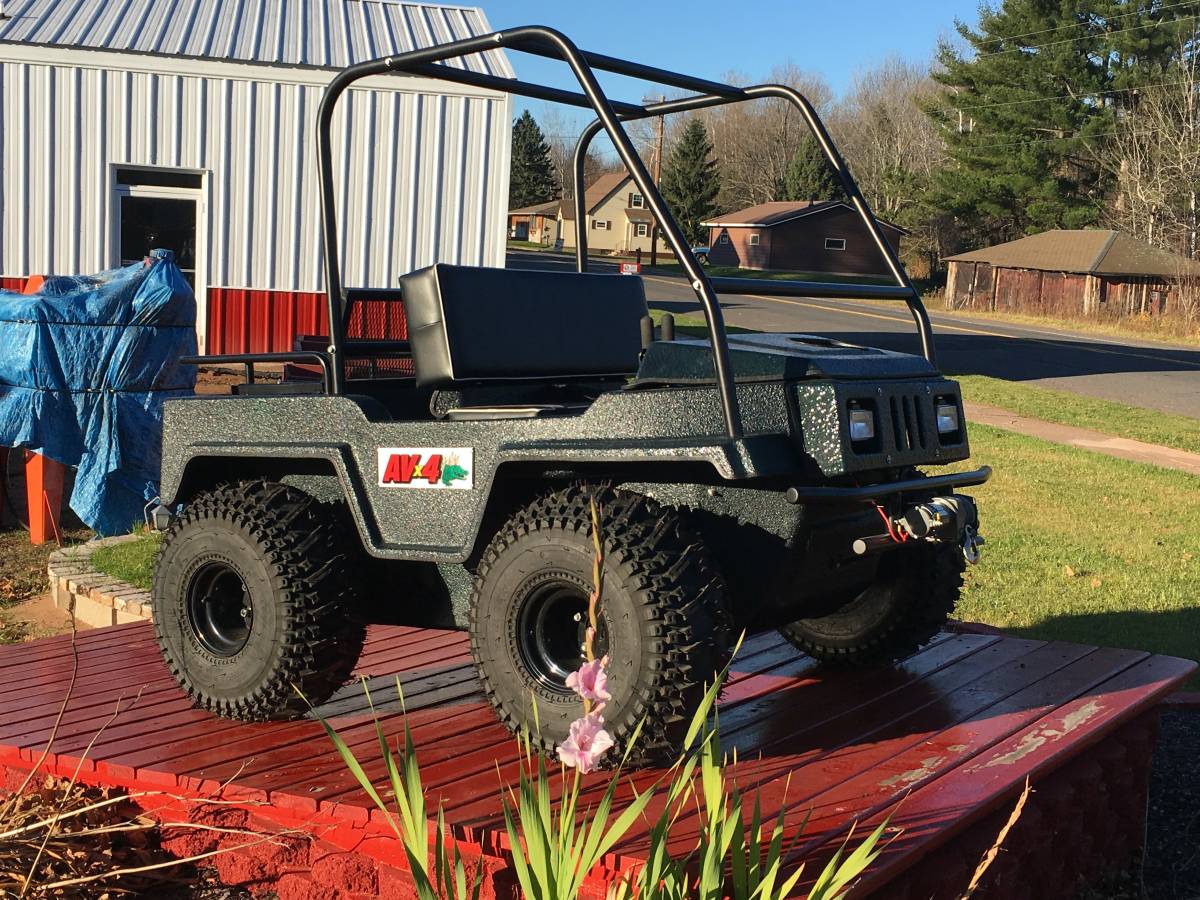 Model: AVx4
Suggested Base Retail: $12,500.00
The Fun Begins Where The Road Ends!
The AVx4 is the ultimate ATV, whether it is in mud, snow, water or just exploring nature. Your AVx4 goes where other ATV's fear to tread and brings you back!
The 2017 amphibious Avenger AVx4 is the ultimate ATV for any terrain nature can deliver. In the woods, the water, or snow, the AVx4 goes where other ATVs dread. Powered by a Robin-Subaru 25 horsepower commercial (990 cc) twin-cylinder engine with an automatic super-heavy duty lightweight UV-21-DHT transmission, you are guaranteed to get to anywhere you want to go. The AVx4's monster 25" tires have a dual chevron and knobby tread powers you with absolute efficiency which not only reduces ground pressure, but also provides increased all-terrain traction as well as propulsion in water. 18 inch axles create a wider stance of 60 inches and a ground clearance of over 9 inches. The body is made of ¼ inch durable fiberglass reinforced with 5/8 inch marine plywood and encapsulated in 1/8 inch polyurethane which allows for an eye-catching form without sacrificing on a tough function. The steel parts are all powder-coated using an exhaustive 3-part system of a prime, base, and topcoat. The AVx4 allows for two passengers, a rear-cargo rack, and other options include a skid-plate, expanded engine cover, rear dump bed, hour meter, spark arrester, full canopy top, heater, windshield with wiper motor, HID light bar lighting, and rear reverse lights.